I am a cultural anthropologist focusing on contemporary Japan, with interest in ideals and experiences of family lives, constructions of intimacy, and legal anthropology. My book,
Intimate Disconnections: Divorce and the Romance of Independence in Contemporary Japan
,
considers how people negotiate freedom, happiness, and connections through divorce. It was published by the University of Chicago Press and I'm thrilled that it is also available through
open access,
with subvention funds from the
TOME
program.
I am currently writing a new book,
Family Law in a Family Nation: Parental Abductions and Activism in Contemporary Japan
. This book explores how conflicts between family members - such as custody disputes, parental abductions, and more - are handled in the court system and also by individual people if the courts provide insufficient resolution. Locating family law exceptionalism in a specific cultural context, I argue that the centrality of "family" as an organizing symbol for the Japanese nation, and the ensuing legal system that privileges families as unimpeachably private space, creates fundamental lacunae for people seeking assistance in family disputes.
With Emma Cook, I co-edited
Intimate Japan: Ethnographies of Closeness and Conflict.
We are very happy the volume was chosen by
Knowledge Unlatched
to be published through open access and
the full book is available online.
With Richard Ronald, I co-edited
Home and Family in Japan: Continuity and Transformation.


I am an associate professor in the Department of Asian Languages and Cultures and Department of Women's Studies at the University of Michigan. I serve as the Director of Undergraduate Studies at the Center for Japanese Studies, and welcome applications to join the Undergraduate Advisory Board.

I am the creator and host of Michigan Talks Japan, a new podcast from the Center for Japanese Studies. In it, I talk with scholars focused on Japan who are working in various academic disciplines and time periods.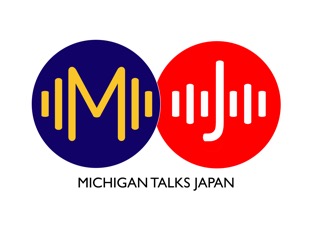 I am the series editor for a new book series, Asia Pop! from the University of Hawai'i Press. The first books in the series represent the range of topics, fields, and time periods the series includes: Daisy Yan Du's Animated Encounters: Transnational Movements of Chinese Animation, 1940s–1970s, Pop Empires: Transnatonal and Diasporic Flows of India and Korea, edited by S. Heijin Lee, Monika Mehta, and Robert Ji-Song Ku, Teri Silvio's Puppets, Gods, and Brands: Theorizing the Age of Animation from Taiwan. and Please feel free to contact me if you have any questions about the series or would like to submit a proposal.




In the picture at the top of this page, you see Tokyo's SkyTree as reflected in the Asahi building. Both buildings are easy to make fun of, but I love the colors in this shot.

Click "menu" in the upper right corner for more.