02/02/10 13:51
Too Cute: American Style and the New Asian Cool Conference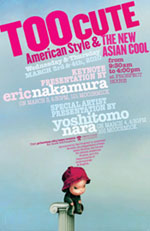 Image courtesy of the artist and Marianne Boesky Gallery, New York

Wednesday and Thursday, March 3 - 4, 2010 Prospect House, Princeton University
Keynote Address by Eric Nakamura in McCormick 101, 4:30 p.m. on March 3rd
Artist's Presentation by Yoshitomo Nara in McCormick 101, 4:30 p.m. on March 4th
Conference Organizer:
Anne Anlin Cheng
, Associate Chair, Department of English

Too Cute Schedule
Artist's Presentation by
Yoshitomo Nara
in McCormick 101, 4:30 p.m. on March 4th
Yoshitomo Nara (
奈良
美智
) is a contemporary Japanese Pop artist. He currently lives and works in Tokyo, though his artwork has been exhibited worldwide. Nara received his B.F.A. (1985) and an M.F.A. (1987) from the Aichi Prefectural University of Fine Arts and Music. Between 1988 and 1993, Nara studied at the Kunstakademie Düsseldorf, in Germany. Nara has had nearly 40 solo exhibitions since 1984. He is represented in New York City by Marianne Boesky Gallery, in Los Angeles by Blum & Poe, and in Tokyo by
Tomio Koyama Gallery
. Nara first came to the fore of the art world during Japan's Pop art movement in the 1990s.

... And here's an image from Nara Yoshitomo that might give you a sense of what he does.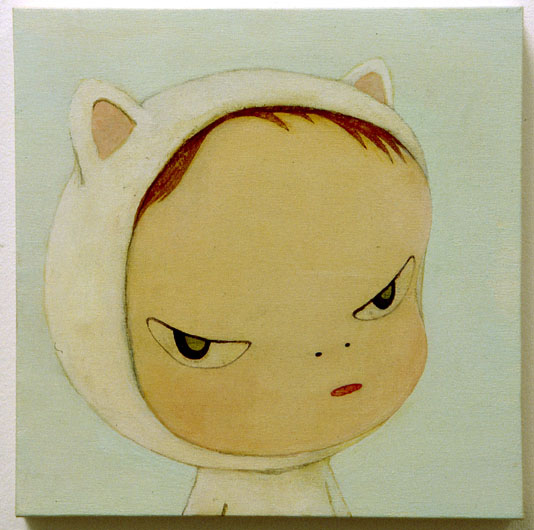 More is here.