11/03/14 07:50
By
TIMOTHY WILLIAMS
and
TANZINA VEGA
OCT. 23, 2014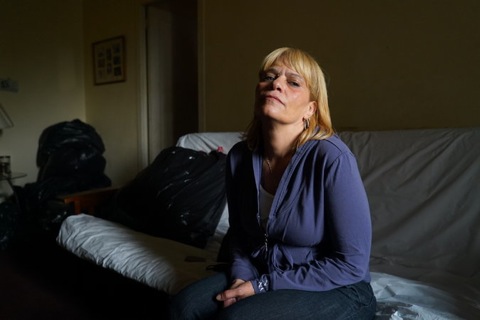 Marilyn Scales, 52, of New York, who spent time in prison for selling drugs in the 1990s, said that telling the truth on job applications had made her virtually unemployable. "When I answer that question honestly," she said, "I never get a call back."

Credit
Edwin J. Torres for The New York Times
WASHINGTON — James White had steeled himself for the moment. But when he got to the question on the job application — Have you ever been convicted of a crime? — he shifted nervously in his seat.
If he checked the "yes" box, he would almost certainly not get the job as a hospital janitor.
He checked the box.
A moment later, a human resources employee looking over his shoulder told him not to bother with the rest of the form. "She said I should stop right there, that there was no need to continue filling out the application because I was done with the process," he said.
Mr. White, convicted of possessing a handgun without a license 10 years ago, is one of the 60,000 people with a criminal record who live in Washington, and who, along with the 8,000 city residents who are released from prison each year, have a difficult time finding decent jobs.
To ease these residents' re-entry into society, Washington's City Council this summer approved legislation that forbids asking about criminal history on most job applications, a step being considered by Georgia, Michigan and New York, among other states.


Full story is here.