Apr/15/2011 08:50
Connor sends this in:
Intelligence agencies hunting for terrorists in World of Warcraft

The FBI raided the apartment of two University of Michigan students to investigate "potentially fraudulent sales or purchases of virtual currency that people use to advance in the popular online role-playing game World of Warcraft."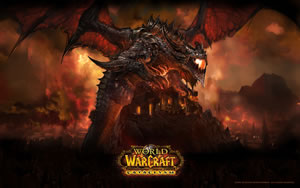 Two students, a sophomore and a junior, share a University Towers apartment in Ann Arbor, Michigan, but claim the feds have the wrong people as neither of them even play WoW. Records show that "laptop computers, hard drives, video game systems, credit cards, a cell phone, paperwork and other computer equipment" were seized. The college sophomore
told AnnArbor.com
, "They thought we were involved in some kind of fraud. I'm pretty sure they have the wrong people, but they took all my stuff."

[Full article here]