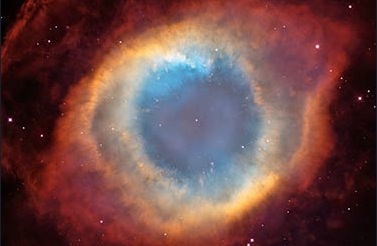 Instructor: Allison Alexy
Office: Marquis 38 / (610) 330-5914
Class meetings
Ramer History House 103 / Tuesday & Thursday 8 – 9:15am
Course Description
This course investigates how fantasy shapes the human condition. Rather than assuming fantasy to be superfluous to everyday life, we explore how fantasy – including television shows, romance novels, video games, blog fiction, pornography, warfare, body projects, and monetary value – impacts people's lives, decisions, and perceptions of the world. Within these topics, we will pay close attention to how and when "reality" or "realism" is attributed, asking: what power is involved in this labeling? What is described as less than real and how does it matter in people's everyday lives?
This crosslisted course will ethnographically investigate media and pop cultural to ask, specifically, how is media an experience? How do people live through and live with media? How are fantasy objects constructed through, and in relation to, the media?
Key themes and questions include:
Fantasy
– What is fantasy? How is it defined? How are definitions cultural and / or contextual? What is the relationship between fantasy and capitalism?
Reality
– How does realness matter in people's lives? Why and how is it important? Why is there so much attention to "reality" in the contemporary moment?
Online experiences
– How are people online? How do online experiences matter? How are online and offline lives related?
War and Violence
– How is systematic violence, like warfare, related to fantasy? How is everyday violence related to fantasy?
Sex, Gender, and Bodies
– Are sex and / or gender possible without fantasy? Is fantasy especially dangerous, damaging, or violence in these contexts? What does fantasy do to bodies?
Pleasure
– How do people enjoy things that are clearly not "real"? What's the relationship between realness, fantasy, and pleasure? Are fantasies more entertaining than realities?
Sport
– What's the relationship between sport and fantasy? Are all sports fantasy? What's at stake in such a claim?
Value
– How is economic value related to fantasy?
Course Objectives
This course is organized around the following objectives:
First, students will learn and practice critical analytical skills;
Second, these skills will be honed particularly in relation to "the everyday" – seemingly normal, non-eventful events that don't seem to warrant immediate analysis; in this, students will learn to read and be critical about the everyday;
Third, students will learn and practice what it means to ask analytical questions; rather than focusing only on coming up with answers, this course cultivates skills in asking critical questions;
Fourth, students will become familiar with key themes in cultural anthropology and ethnographic media studies, and will apply these to many cultural examples.
Learning Outcomes
At the end of this course, students will be able to describe key themes and questions surrounding cultural anthropology and media studies; identify important themes in popular culture, rhetorics of reality, and ethics; and write better essays.
[All images on this site
from here
.]